Medemblik was the first town in the Netherlands that the Zee family lived in, starting in 1735 with the birth of Bruyn Bruynzoon Zee, the son of Bruno Zee and Anna Margaretha Meijers.
A map of Medemblik in 1743. Bruno Zee had been living here for 10 years at this point, and this was the year that his daughter Mietje Zee was born.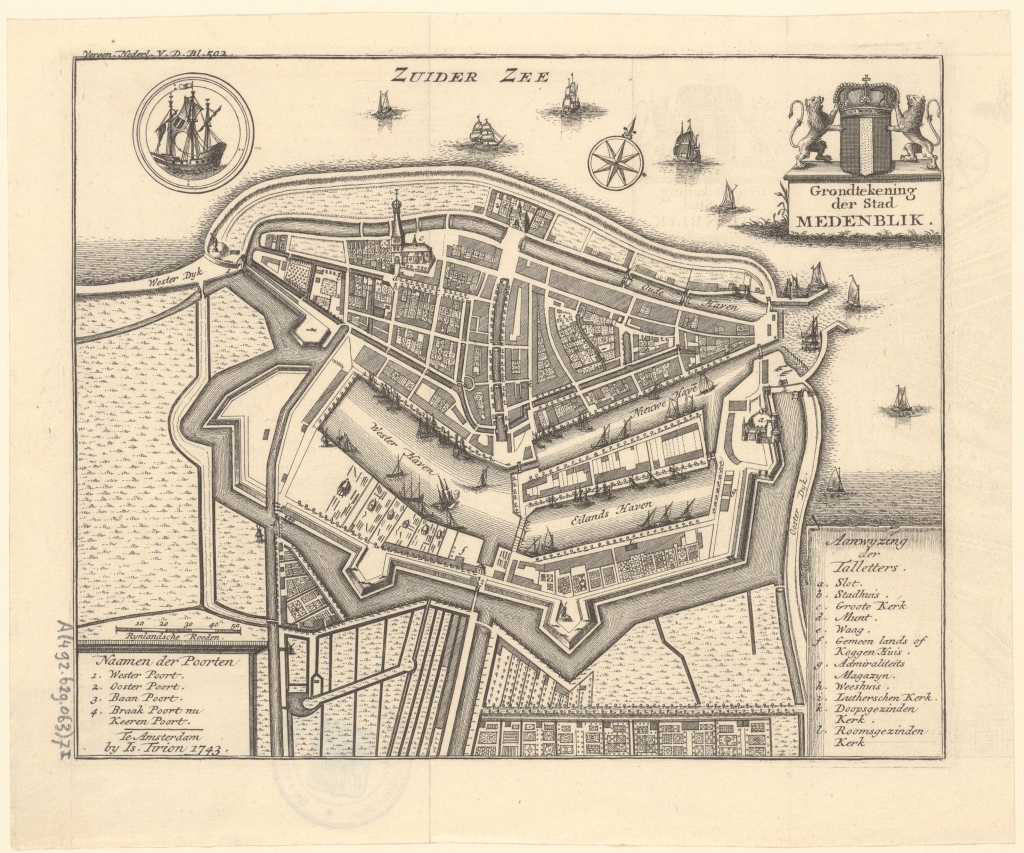 The Lutheran Church in Medemblik, where Bruno Zee's children born in Medemblik were baptised between 1735-1743.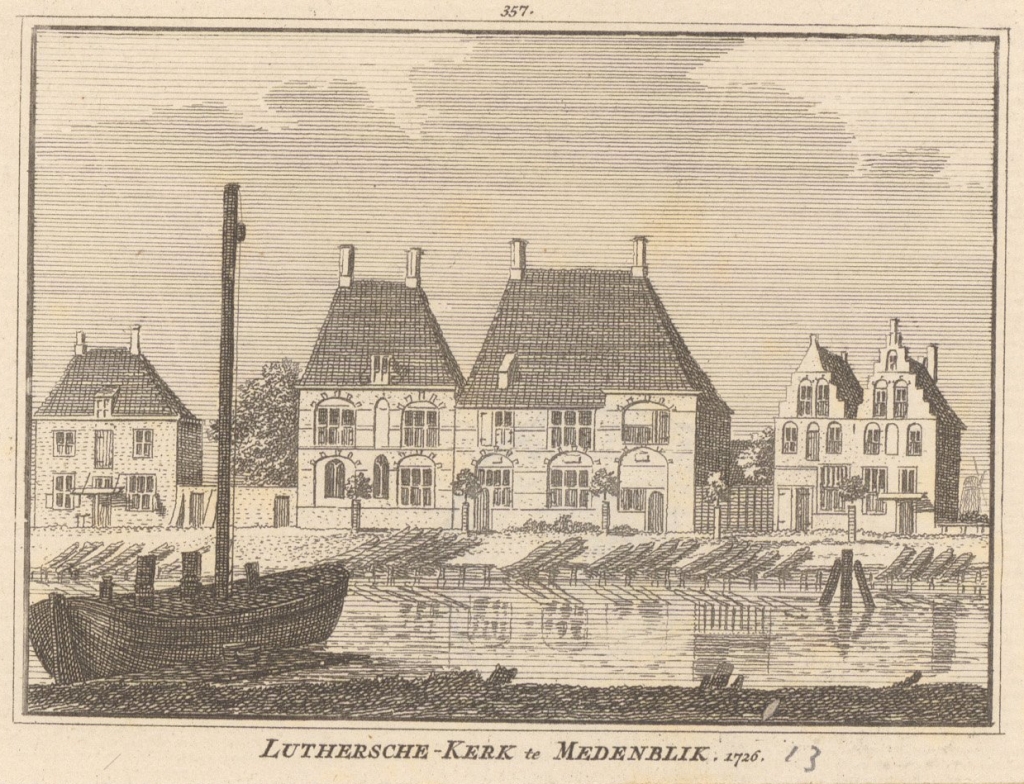 A boat being launched in Medemblik, 1787. Slightly smaller than the ships that Bruno sailed on with the VOC. In 1787, only some grandchildren of Bruno were living in Medemblik, but the scene shown would not have changed much throughout the 1700's.