Individual research entries for the sailors on board
Voyages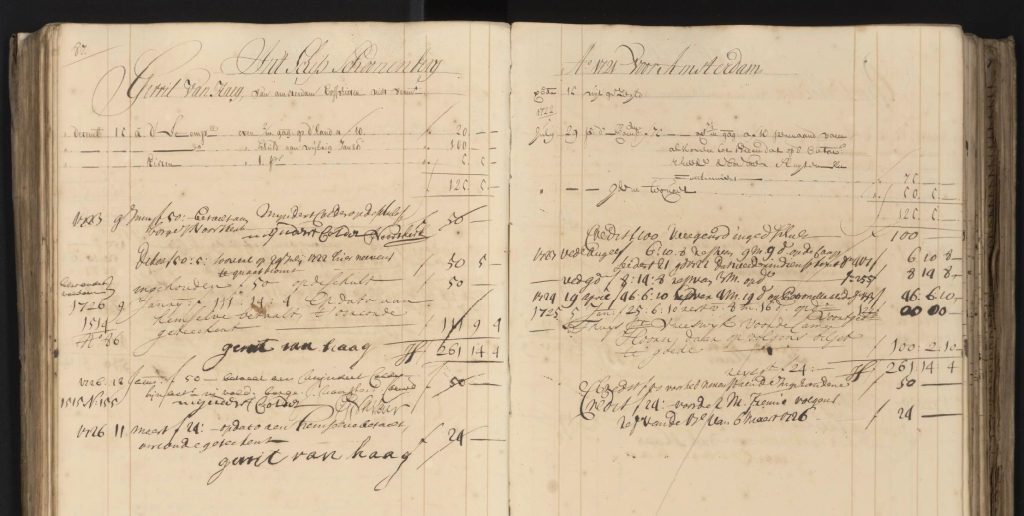 1721 Schonenberg Gerrit van Haag, from Amsterdam, Bosschieter, niet vermaakt, debt to Wijbrig Jansdo. After incident, left on the Petronella. Shipwrecked 1722. Finally home in 1726 on the Vrieswijk.
Life and Family
08-Feb-1726 Married Aagje Verhoef. Gerrit van Haag, 27, Anjeliersgracht, parents deceased, uncle Jan van Haag, marrying Agie Verhoef from Amsterdam, 26, op het Fransepoort, father Jan Verhoef. >
26-Mar-1734 Aagje Verhoef marries again to Tunis Coerse >. Widow of Gerrit van Haag. Indicated Gerrit died between 1726-1734. No further records found.